An Afternoon at the Rhine with famous Light Effects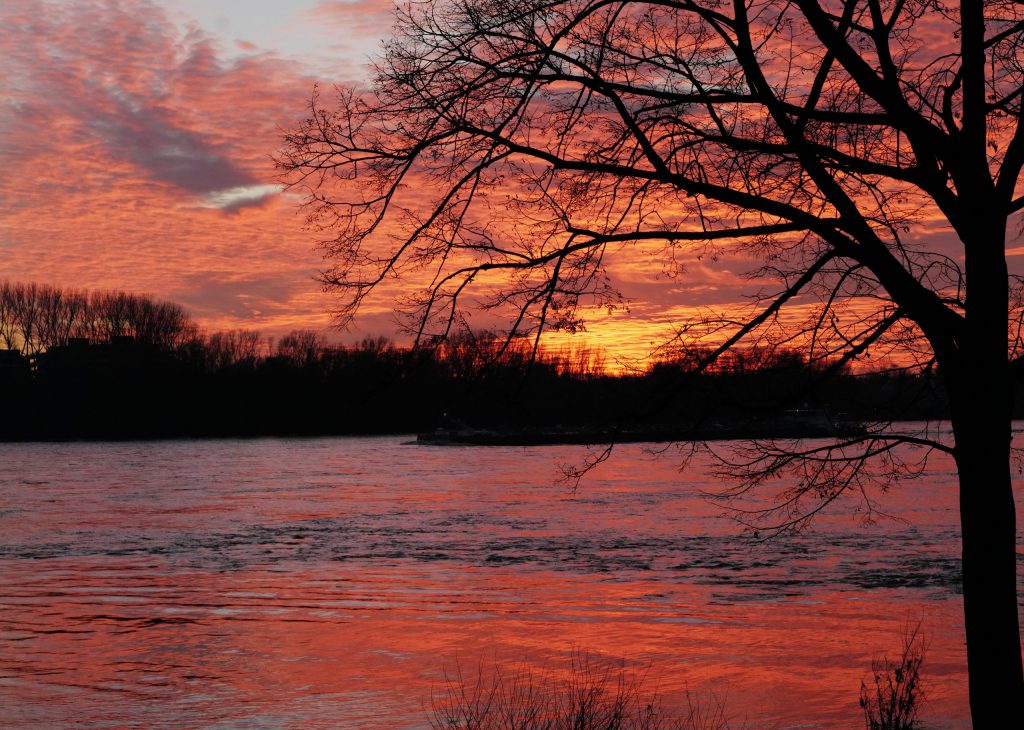 In the 2nd week of January 2022 I had a meeting near the Rhine bank. This day was very clear with just a few clouds in the heaven. The whole afternoon the sun produced spectacular light effects.
Rhine Lights from Sundown to Darkness
During the afternoon the heaven and the Rhine showed an exciting play of light. As I have my camera with me I took the chance to take some impressive photos.
Now I to share my impressions with you. In the gallery you will find my photos done at the afternoon and evening: