Landscape formed by Agriculture

The south east of Bavaria is a very hilly landscape. Here the soil is under farmers hand many hundred years ago. The field sizes are not very big. The farmers work created patterns in the area. Photographers will detect a very special scenery. The sowing in the early spring generates interesting structures even in connection with the machine tracks.
The following pictures will show some examples of this interesting scenery.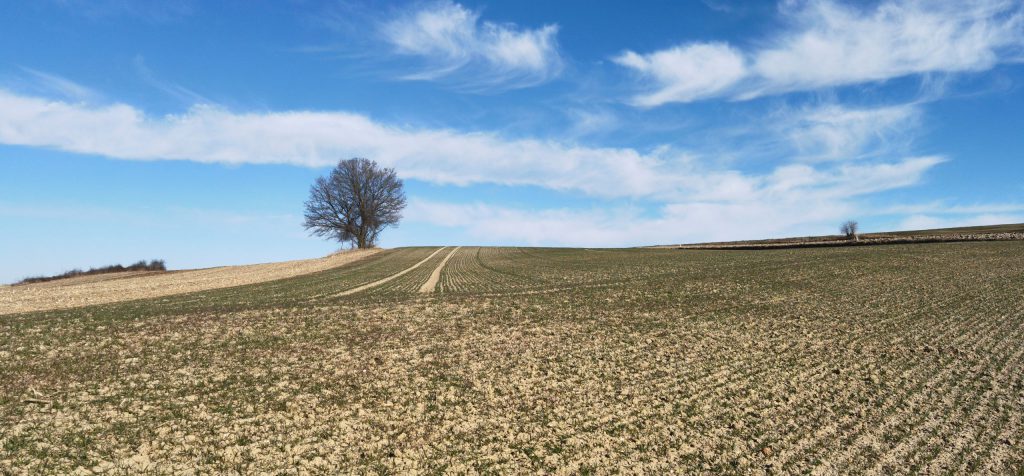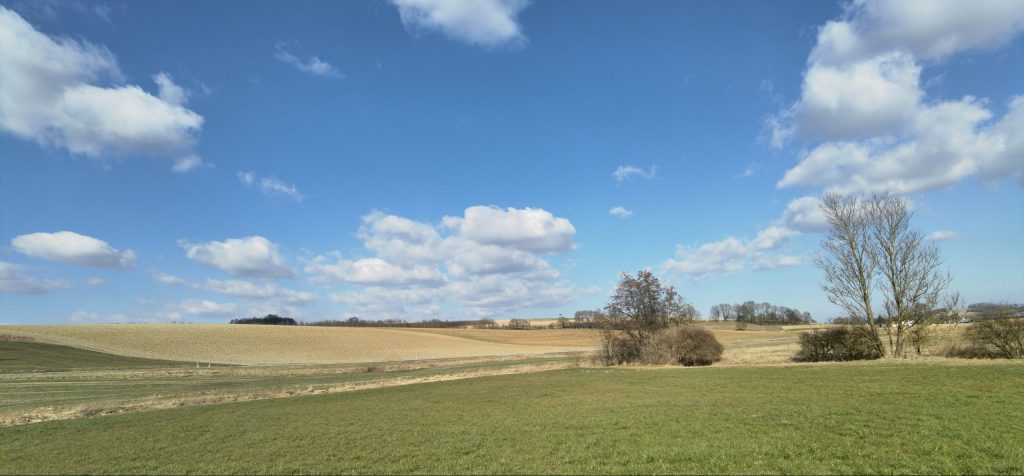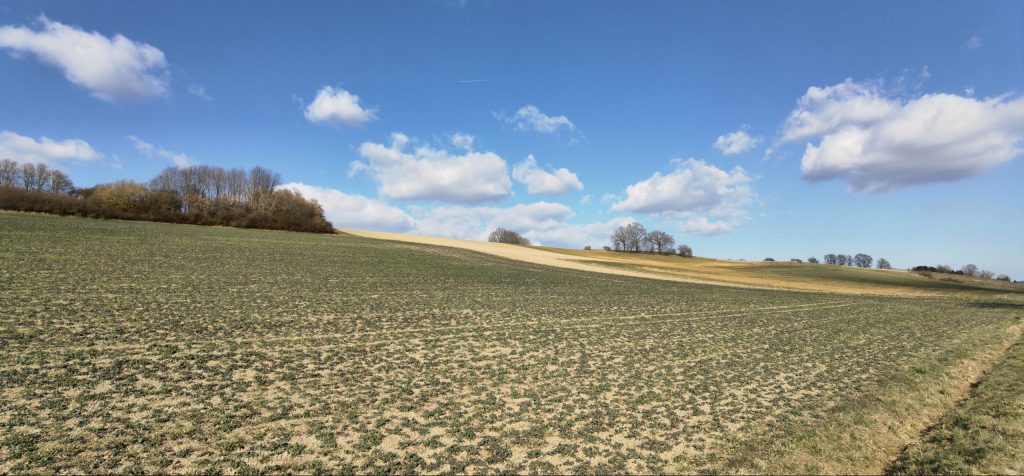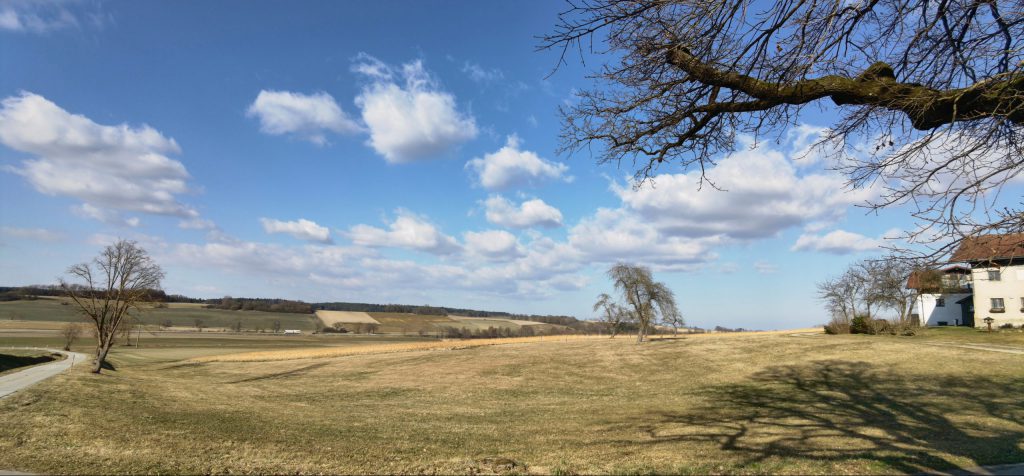 Technique I have used
I used a HUAWEI Mate 40 Pro to photograph the landscape. In the Pro Mode of the 40 Pro I could choose a wide angle perspective to take the images. I could also influence the camera settings in the Pro Mode of the Camera software.
I did no extra post production work after recording the image.