Some History
Salzburg is a very old town. Salzburg was founded in 696 AC as a bishop's see. The fortress was build in the 11th century. Salzburg was best known as a town of salt trade during the middle ages. That was the reason that Salzburg get rich. Starting in the 17th century the bishops invested in the cultural development of the city.
From 1816 Salzburg belongs to Austria.
Today Salzburg is cultural hotspot of Europe (Salzburger Festspiele) from Mai to September. Also the fair is important for the trade relations in Austria. Touristic activities are als a main part of the Salzburg economic result.
Remarks to Mozart
Yes, Mozart was born in Salzburg (1756). But accompanied by his father he traveled around Europe during his youth. Later on he was engaged for five years by the bishop of Salzburg. Then he moved to Vienna where he has the center of life and created the most of his compositions. In Vienna he died in 1791.
Impressions of my Visit
First a hint: Do not try to enter Salzburg City with a car. At the Salzburg Fair you can rent a parking place (best Parking Area 3) and get a shuttle ticket into the old town area of Salzburg. The old town is a pedestrian zone.
The city is crowded with tourist but you will gain many impressive impressions. Here I show you some of my photo results.
Places in Salzburg: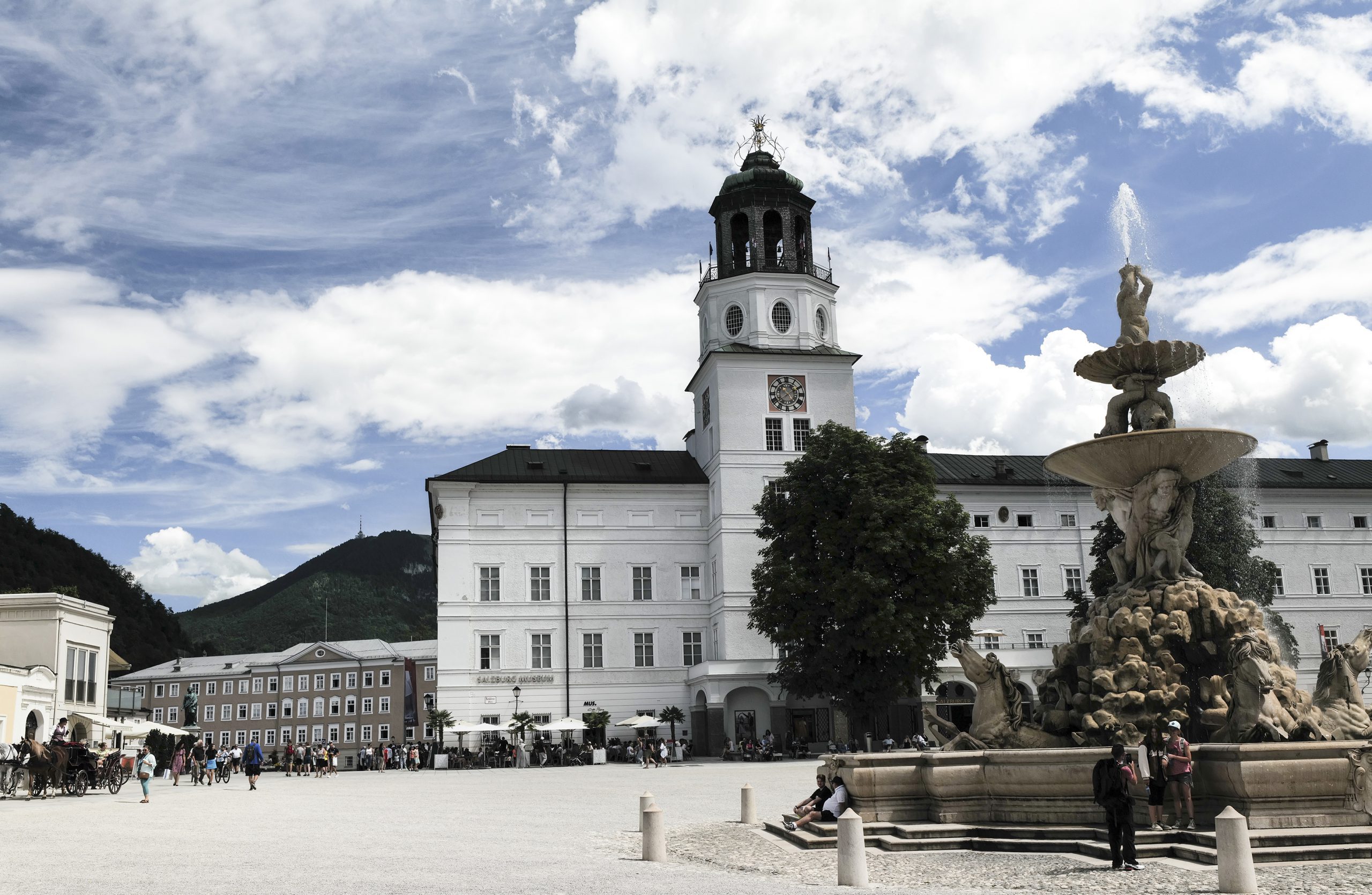 The Salzburg Dom (Cathedral of Salzburg):